Before we look for a social media marketing internship, lets us first examine why do you want to explore a social media marketing internship?
Is it to gain practical knowledge in the social media marketing or to make little money or to get a social media marketing internship certificate?
So if your aim is to gain knowledge on current trends on social media, these days' social media is moving towards automation, every day a new social media automation tool is shaping up in the industry.
Also Read: Veterinary Technician Jobs in the USA
Aim for something called lead generation through social media, which is an evergreen social media task that cannot be 100% automated.
What does a social media marketing intern do?
As a social media marketing intern, you may not work on strategy formulation, but you would support the core team in designing the social posters and frame the right content for your outreach campaigns.
Most companies expect these activities from a social media intern.
Increase the number of eyeballs on the various company sites through innovative SMM Efforts.
Post on social media channels in a consistent basis with posts that engage followers and encourage them to interact.
Reply to comments, messages, and other engagement in a timely fashion.
Report as needed on social media initiatives and make recommendations on social media usage.
The next thing that is there in your mind could be about making money and the platforms to find the right social media marketing internship jobs near you.
How much does a social media intern make?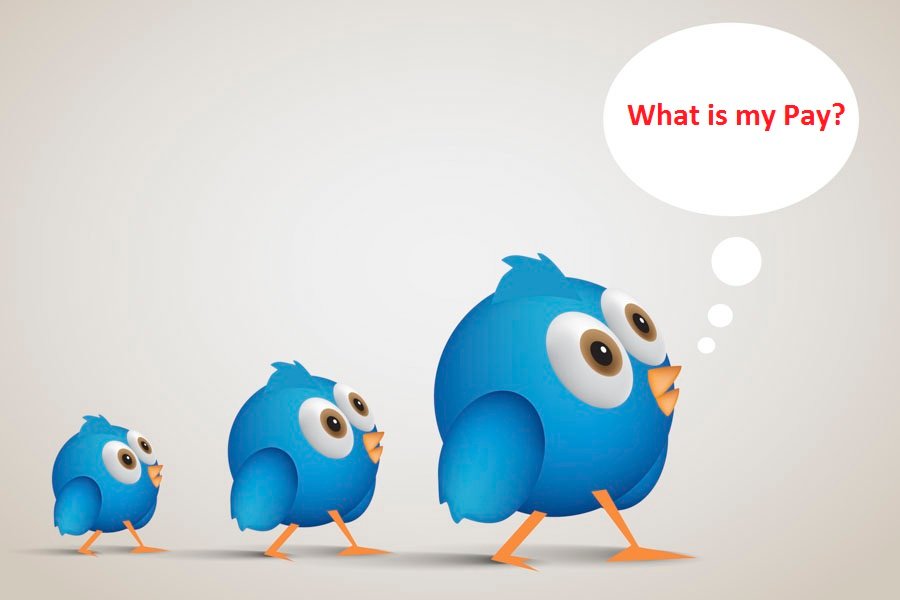 The answer to this is a little complicated because it all depends on the task assigned to you and also the location you are hired.
The most paid task in social media marketing is a lead generation which will be paid on the metric called CPL i.e cost per lead which ranges from $5 per lead to $500 per lead depends on the quality of leads and also the cost involved in the acquisition of the lead.
The average salary for a social media intern is ranging from $15 to $25 per hour or $800 to $1200 per month in the USA. (Source: Indeed.com)
Social media Intern should curate and manage the optimizations of social products in the Digital Department alongside the team to produce strategic and effective results.
Best platforms to find Paid Social Media Internships
There are numerous job portals that facilitate and create communication between the employee and the employer.
But there are few portals that are specific to posting internships requirements
Here are the best 5 Internship portals across the internet.
Internshala.com
Internshala.com is an Indian-based internship provider portal that connects internship seekers and employers.
You can explore internship opportunities related to marketing, data science, programming, business management, and so on.
Indeed.com
Indeed.com is a US-based job portal that has specific internship columns to look for. Indeed.com claims that they are currently having 4114 Internship jobs available on their platform.
Glassdoor.com
Glassdoor is a review platform for new job seekers about companies and their pay policies and meanwhile, Glassdoor for Students is where students and fresh graduates find internships, entry-level jobs, interview questions, company reviews, and salary data.
Peopleperhour
PeoplePerHour is an online community of fresh and freelance talent that helps companies outsource short and simple projects to remote workers when needed.
This platform also provides a wide range of opportunities for those who seek paid internships in social media marketing.
Linkedin
LinkedIn is a social media platform and also the world's largest professional network on the internet. You can use LinkedIn to find the right job or internship, connect and communicate with the right prospect.
I hope you don't need much description about LinkedIn as you might have already explored.
Social Media Marketing Internship Interview Questions
The answer to this what kind of social media marketing interview questions will be asked is totally dependent on the type of the company and the type of the task you are interviewing for.
The interview questions could be mostly basic theoretical knowledge questions like
How to increase twitter followers organically?
How to engage social media users using a facebook business page?
How to design an infographic?
Social media marketing internship work from home or Online?
Most of the social media internships programs are work from home and especially during this COVID pandemic are turned to be work from home and purely online jobs.
Required tools and home set up for Social Media Internship
Social Media Designing tool like Canva or Photoshop
Snazzy.ai for content creation (AI based content creator)
High end PC with graphic card for designing.
Grammerly chrome extension for correcting grammatical errors
Social Media Marketing Internship Certificate; is it worth it?
In simple words, yes it is useful. Social Media Marketing Internship Certificate is a documentary proof that you had finished a particular task as part of the internship.
This would give you an added advantage while getting into a full-time job with similar tasks in the future.
Do proper research and join the right Social Media Marketing Internship Certification program to gain quick attention from the recruiters.
With this, we finish the topic social media marketing internship Guide. We hope our guide is helpful. We will be updating the guide regularly to keep you updated.