Electric Vehicles with Solar Panels: Owning an electric vehicle charged by a solar power system is an excellent way to make sure your transportation is cost-effective and emissions-free.
As electric vehicles (EVs) continue to shift market share from traditional internal combustion engines, the world is seeing increased demand for faster and more efficient charging of lithium-ion batteries.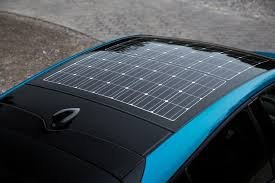 As the possibility of seamlessly integrating the EV charging process with residential solar increases, SolarEdge's new inverter-integrated EV charger promises to provide a more efficient, less expensive, and environmentally friendly method of powering homes and cars.
There are not much public EV charging stations like public gas stations, so these owners sometimes need to install their own.
Also Read: How Much Does it Cost to Charge an Electric Car?
Charging stations at home draw energy from an existing electrical grid. The cost of using this electricity is similar to other household electricity consumption, and considering the fact that an electric car can store considerable energy, it can be somewhat expensive.
For this reason, pairing a charging station with a solar panel system so-called Electric Vehicles with Solar Panels is a great solution for EV owners and solar panel owners.
How many panels do you require to fully charge for Electric Vehicles with Solar Panels?
To find out how many solar panels it takes to fuel your electric car, you need to calculate several factors such as the size of your EV battery, the capacity of your panels, the type of hardware, and so on.
First, we need to consider the energy that an individual solar panel produces. The energy output of a solar panel depends on its material, size, capacity and a few other factors.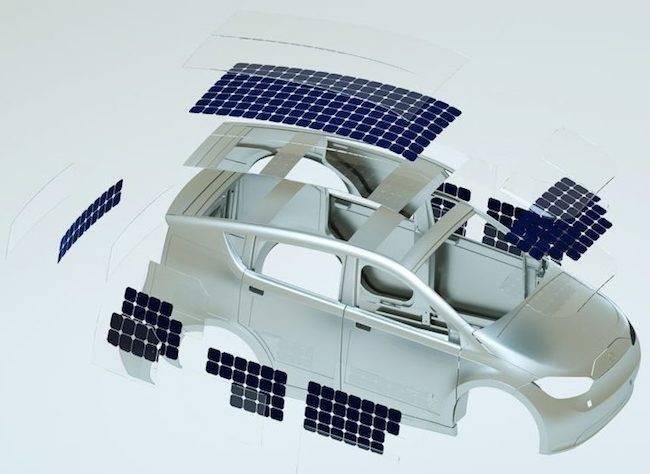 The combination of the solar panel system and EV charging station i.e electric vehicles with solar panels brings many benefits and provides an cost-effective way to generate and utilize your solar energy.
If you are trying to set up a solar panel system that can provide enough power to fuel your electric car, you will need this type of setup.
Solar inverters are an important part of this puzzle. Before most of your devices and appliances use the solar energy you generate, you need to convert it from direct current (DC) to alternating current (AC).
The same is true for fuelling your electric car with solar energy.
Finally, an actual charging port is installed and connected to the inverter so that it can draw electricity and send it into the electric car's battery.
However, an even better option would be to use a product such as the new SolarEdge EV Charging Inverter, which combines a charger and an inverter into one device.
How solar panels are used to charge an electric car?
You have racks that fix your solar panels on your roof (or, more rarely, on the scaffolding in your backyard).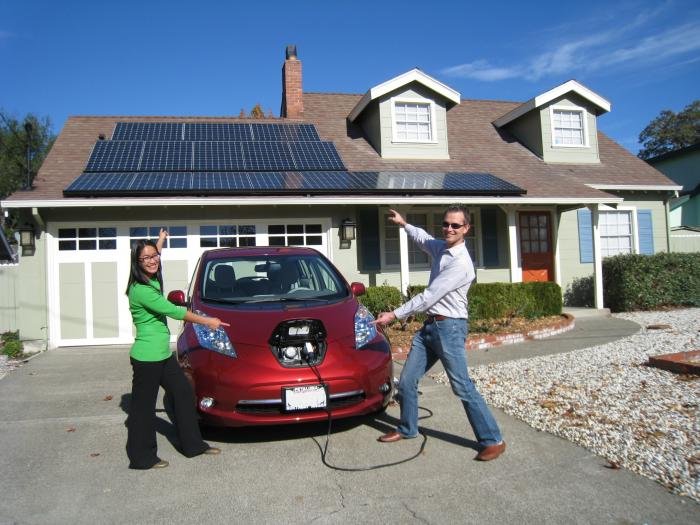 The wiring on the back of the solar panels connects the inverters that convert DC power from your panels to the AC power your home uses.
Those inverters send AC power to your home through the coffee maker, TV, lights, and all your other appliances.
Charging your car with solar power
Most people who own an electric car and solar panels want to charge their cars using as much solar power as possible rather than grid power.
This is understandable: after all, anyone who owns a solar panel and an electric car care a lot about the environmental benefits of renewable energy.
Your charging schedule should be based on whether you have net metering and useful time with your utility.
Sono is expected to be the first automotive manufacturer to plan a solar-panel-coated car for mass production.
However, solar panels are already being used in motor transport elsewhere.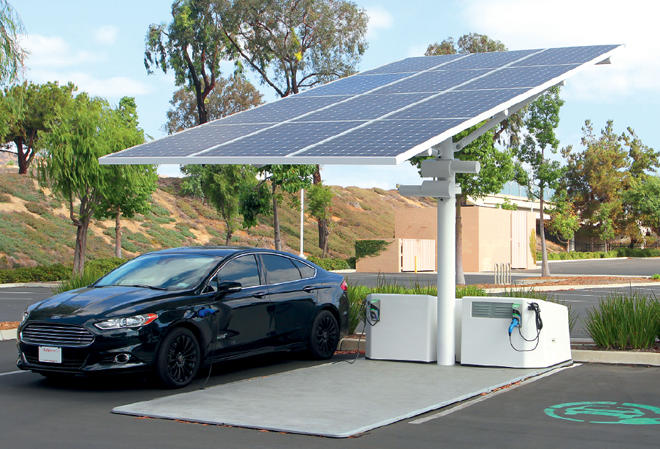 Sono plans to use solar panels instead of Zion covering paint to incorporate particles into the polymer rather than glass to lighten the vehicle's shell by 20 percent compared to standard metal body parts.
Even if you plan to buy an electric car on the road for two or three years, you will want to plan as you consider your solar project.
It will have an impact on the type of inverter you need and the number of panels.
Solar panels are an expensive way to fuel your electric car and require 6 to 12 solar panels.
You can use averages as a benchmark when doing your own analysis and if you ever need help feel free to talk to one of our energy advisors today!